Prerequisites - Part 3
In the previous lessons, you have installed all the tools required for PNP Powershell, and signed-up for Office 365 developer program then created the test users. In this lesson, you will create a site collection to learn PNP Powershell and also create app registration to automate the tasks.
Step #1: Create a Team site collection with Office 365 group
Let's create a site collection. In this demo, we will create a Team site collection with Office 365 group.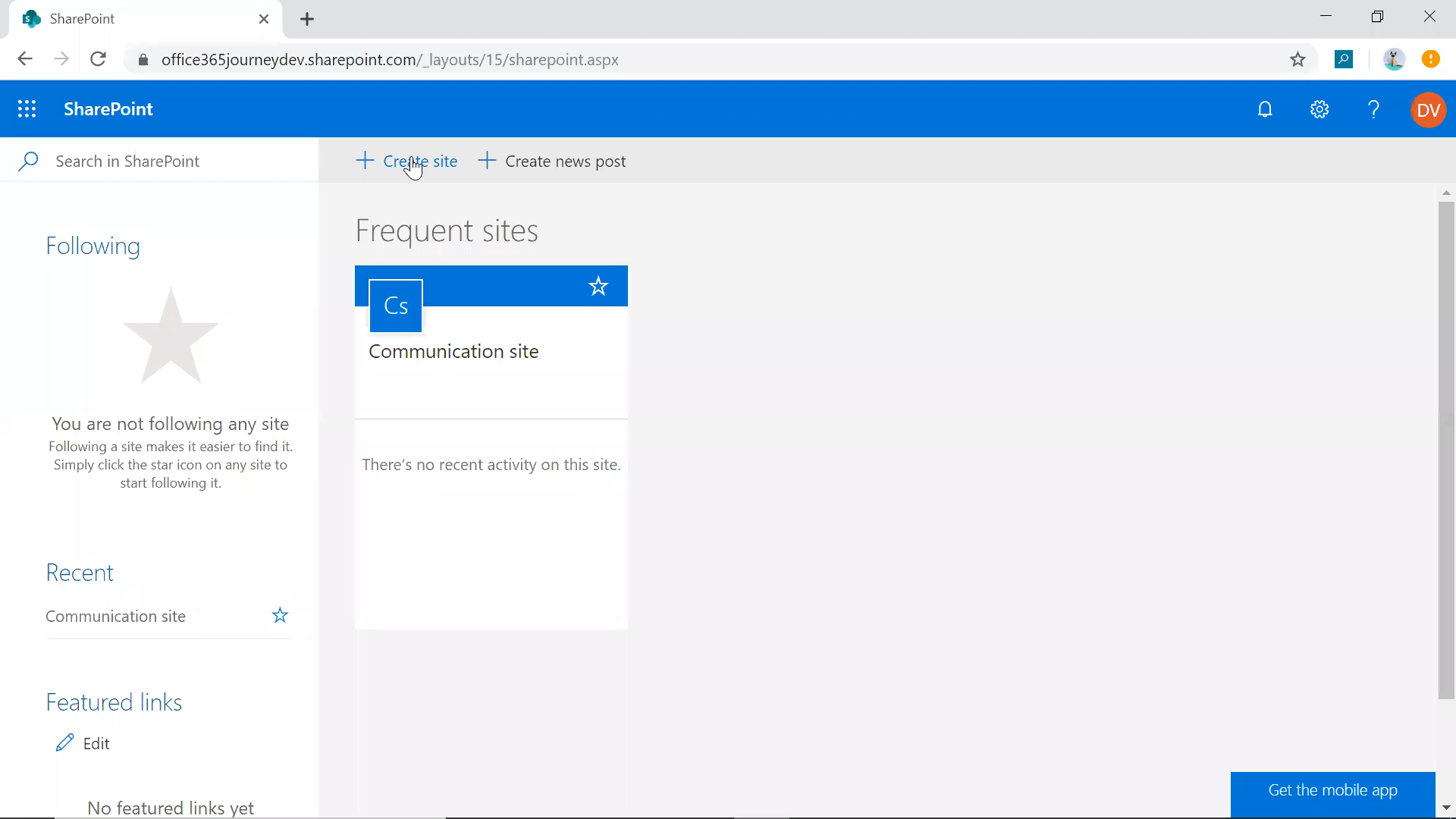 Select the Team site from the options below.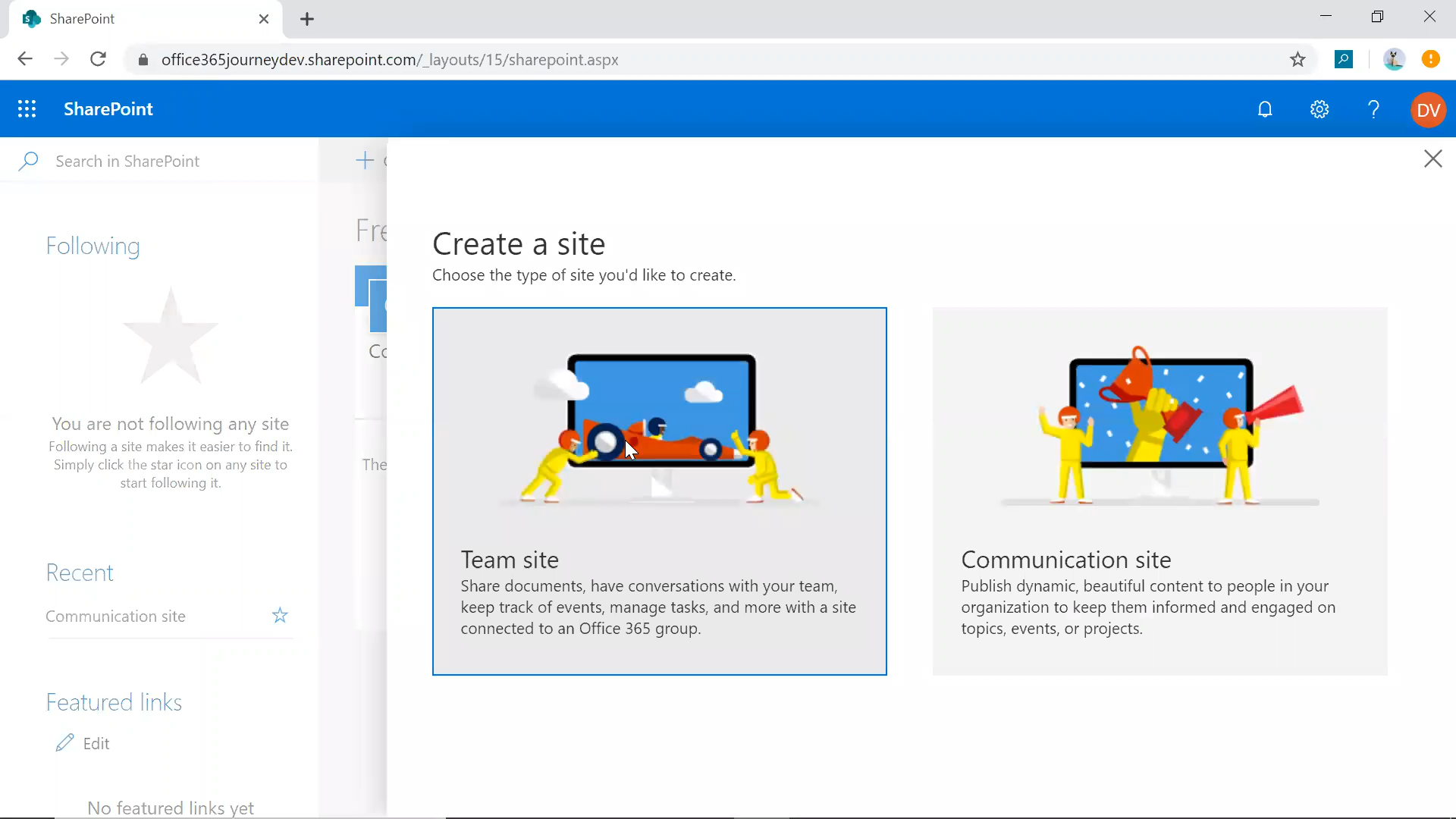 Fill all the details required to create the Team site.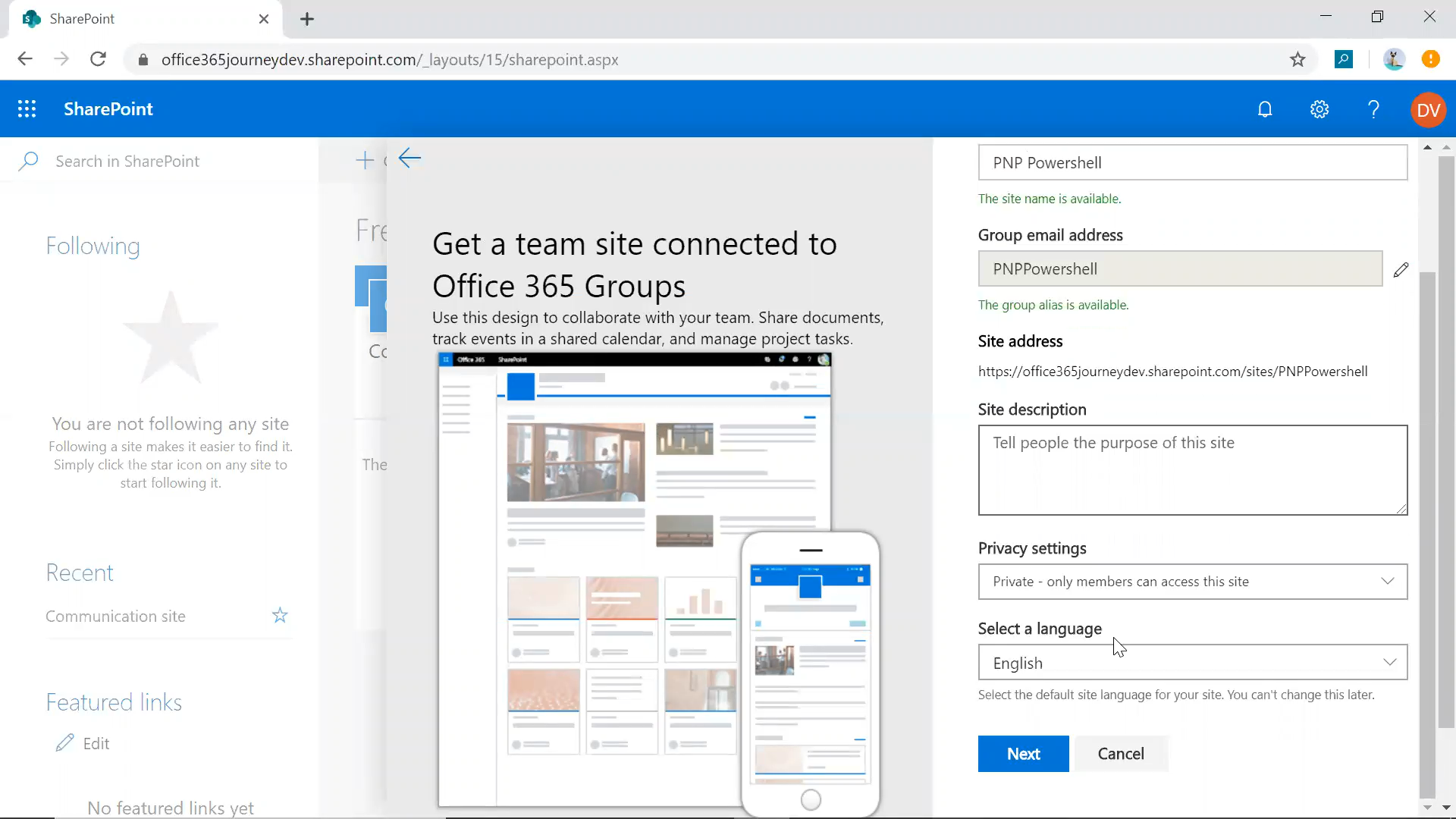 Once you are done, click Finish, then you will have site collection ready.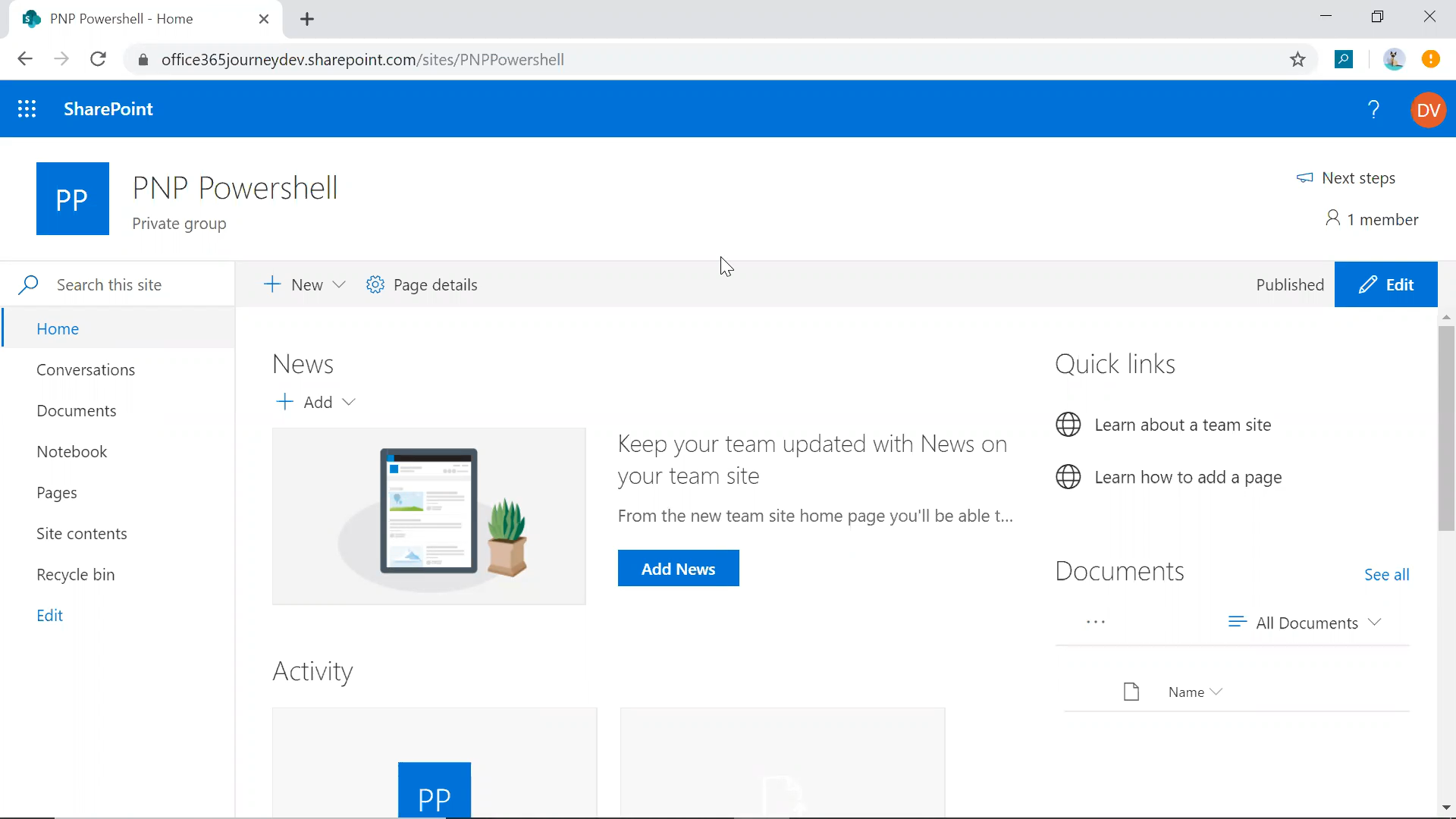 Step #2: SharePoint App registration
go to your site collection, then append <site collection URL>/_Layouts/12/AppRegNew.aspx
https://office365journeydev.sharepoint.com/sites/PNPPowershell/_layouts/15/AppRegNew.aspx
Click on Generate against the Client Id and Client Secret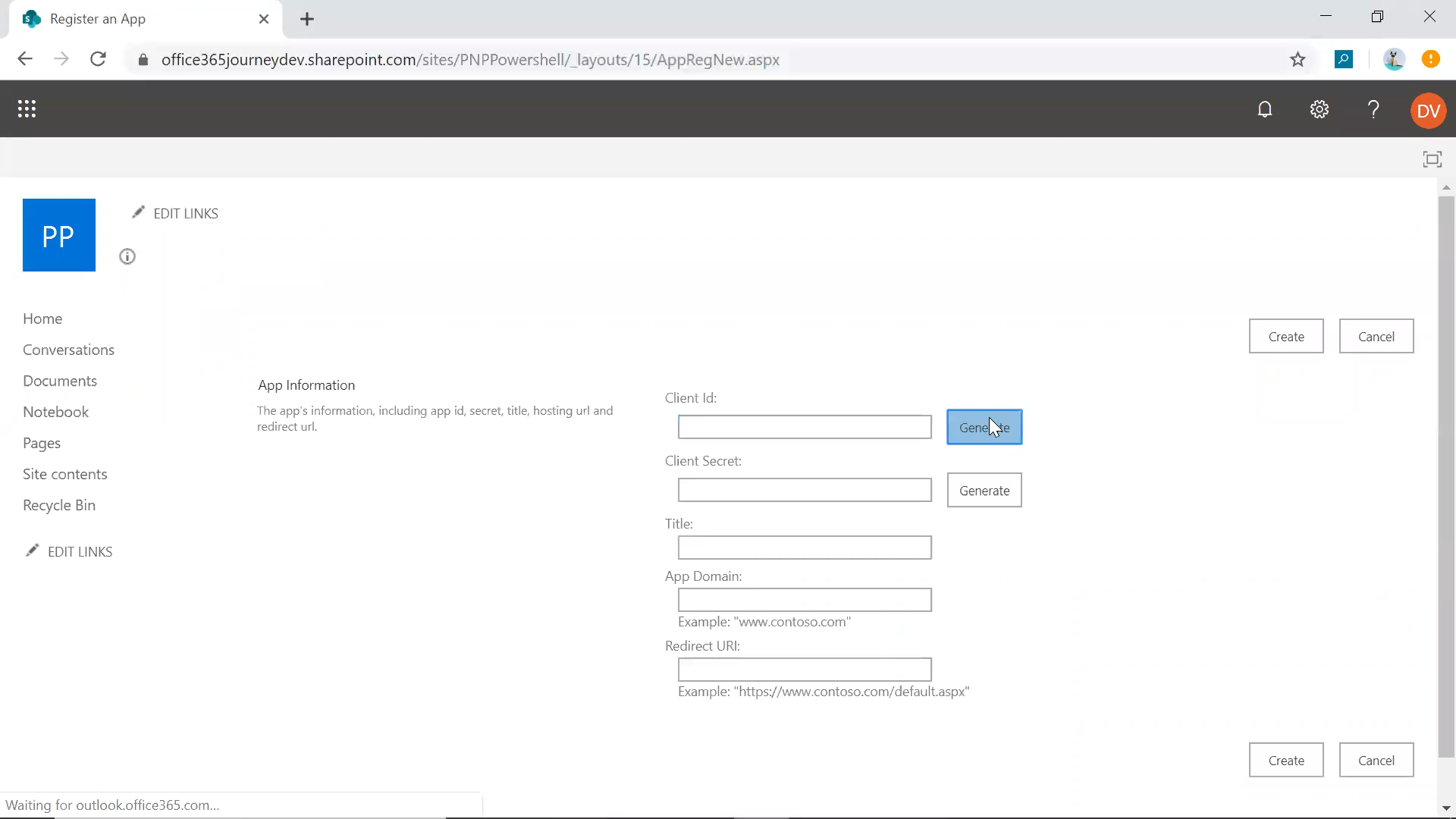 then enter the below details as shown in the image below.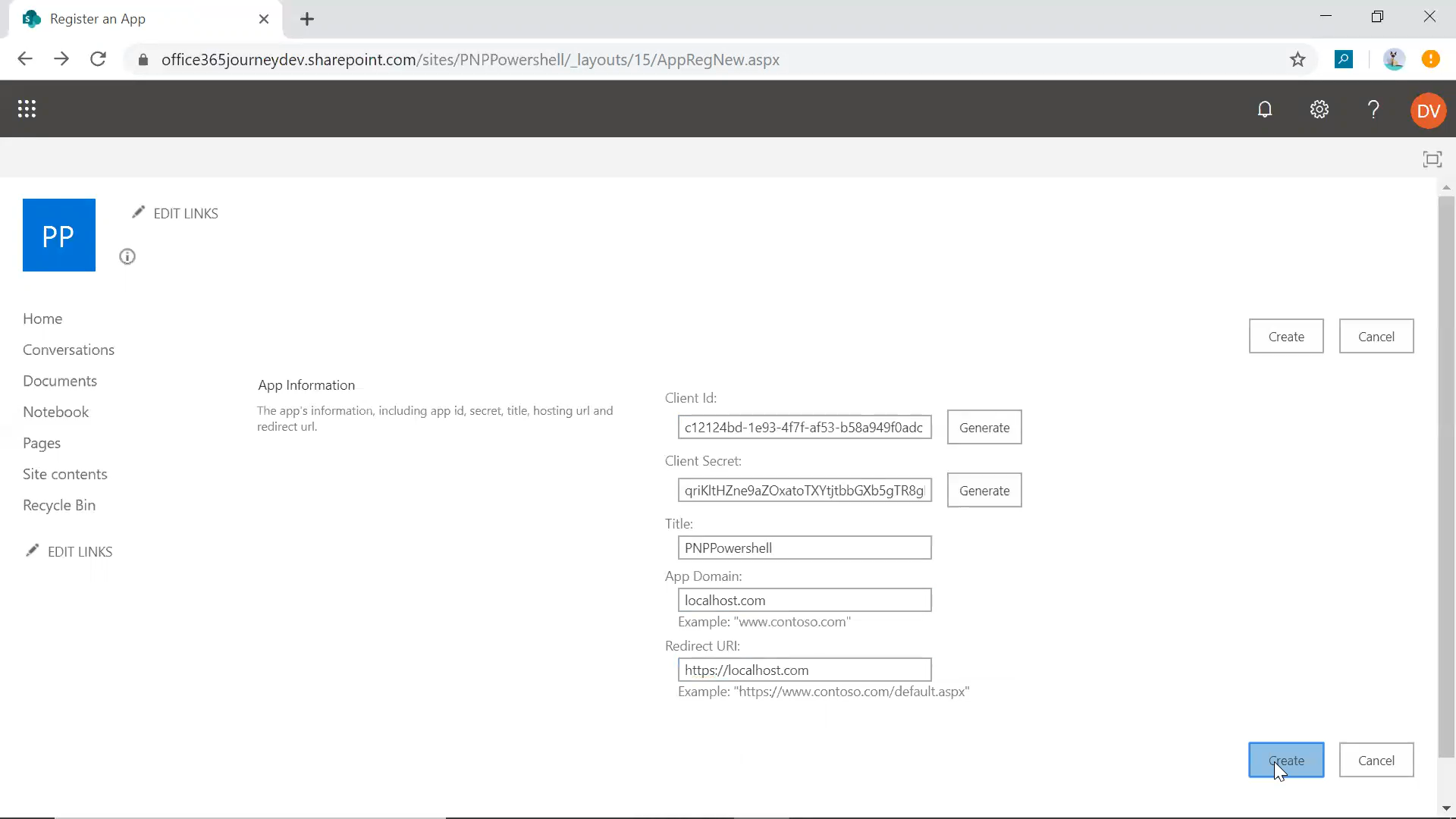 Once you click create, your client ID(App Id) and Client Secret (App Secret) got created and ready to use.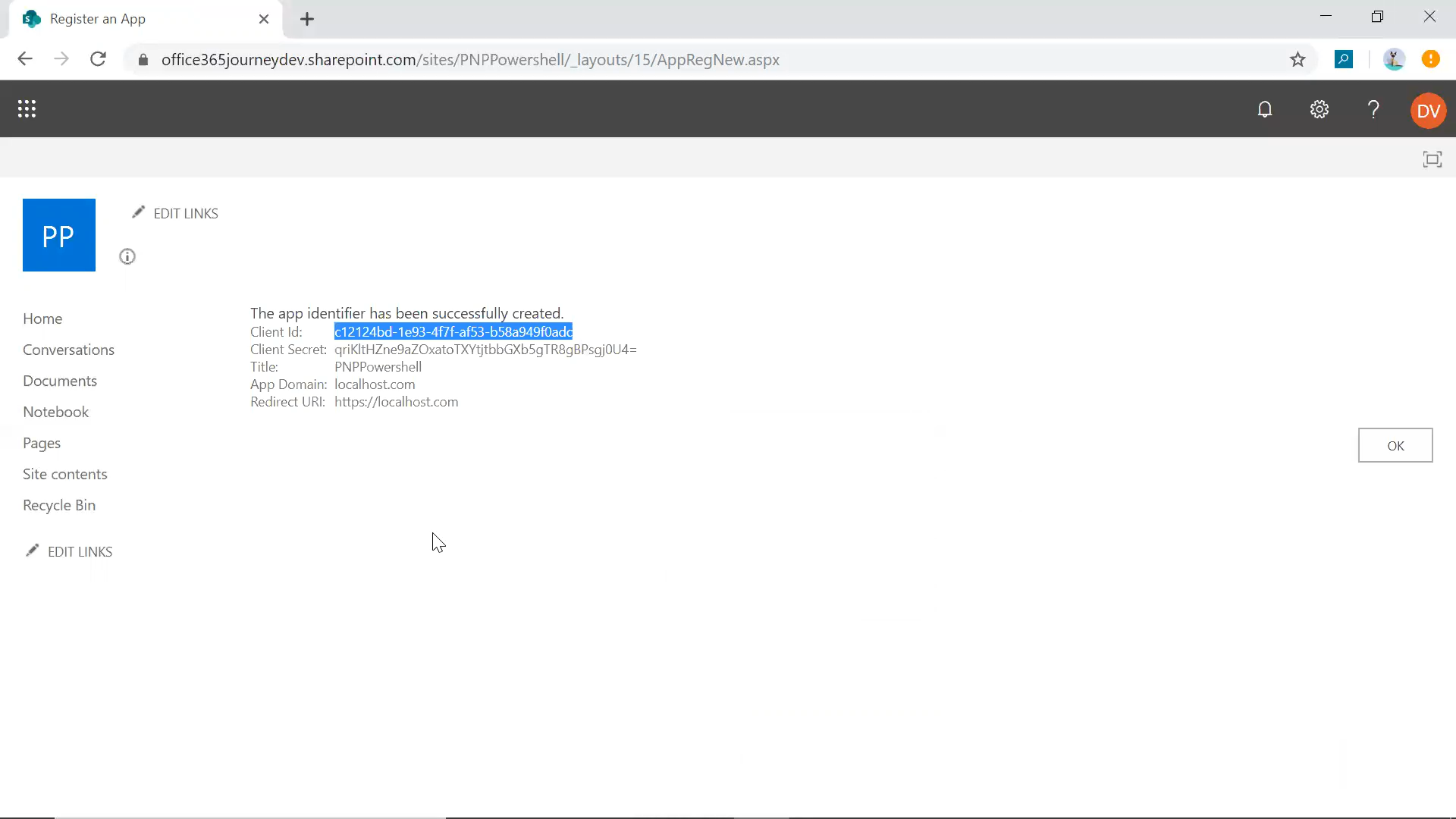 Grant Permissions your App Id.
Go to the SharePoint Admin center
https://office365journeydev-admin.sharepoint.com/
Open
<Admin center URL>_layouts/15/appinv.aspx and then look-up for the App ID (Client ID) created previously, then click on Lookup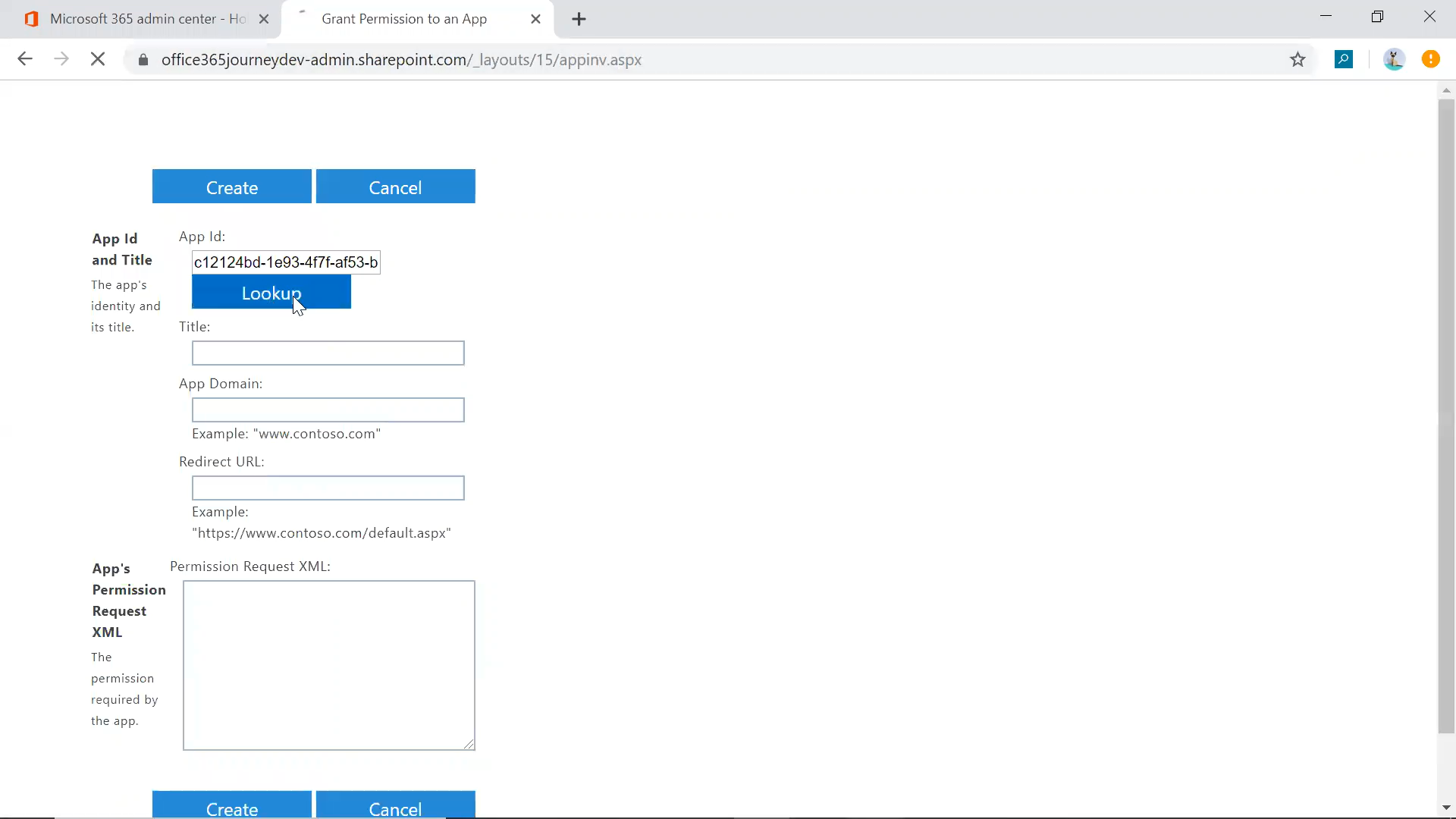 You will see all the App ID details as below.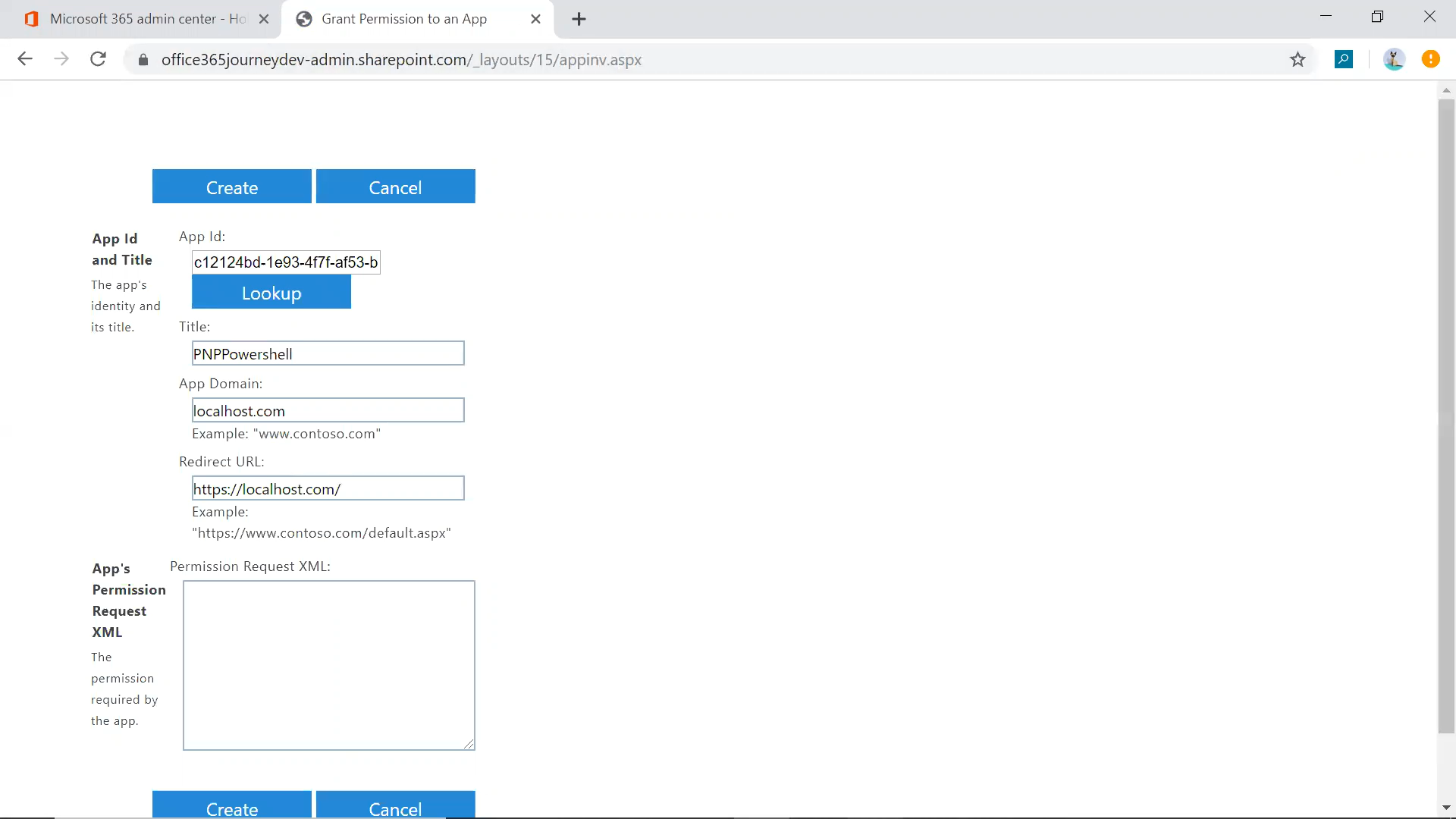 Then add the App permissions as below.
<AppPermissionRequests AllowAppOnlyPolicy="true">
  <AppPermissionRequest Scope="http://sharepoint/content/tenant" Right="FullControl" />
</AppPermissionRequests>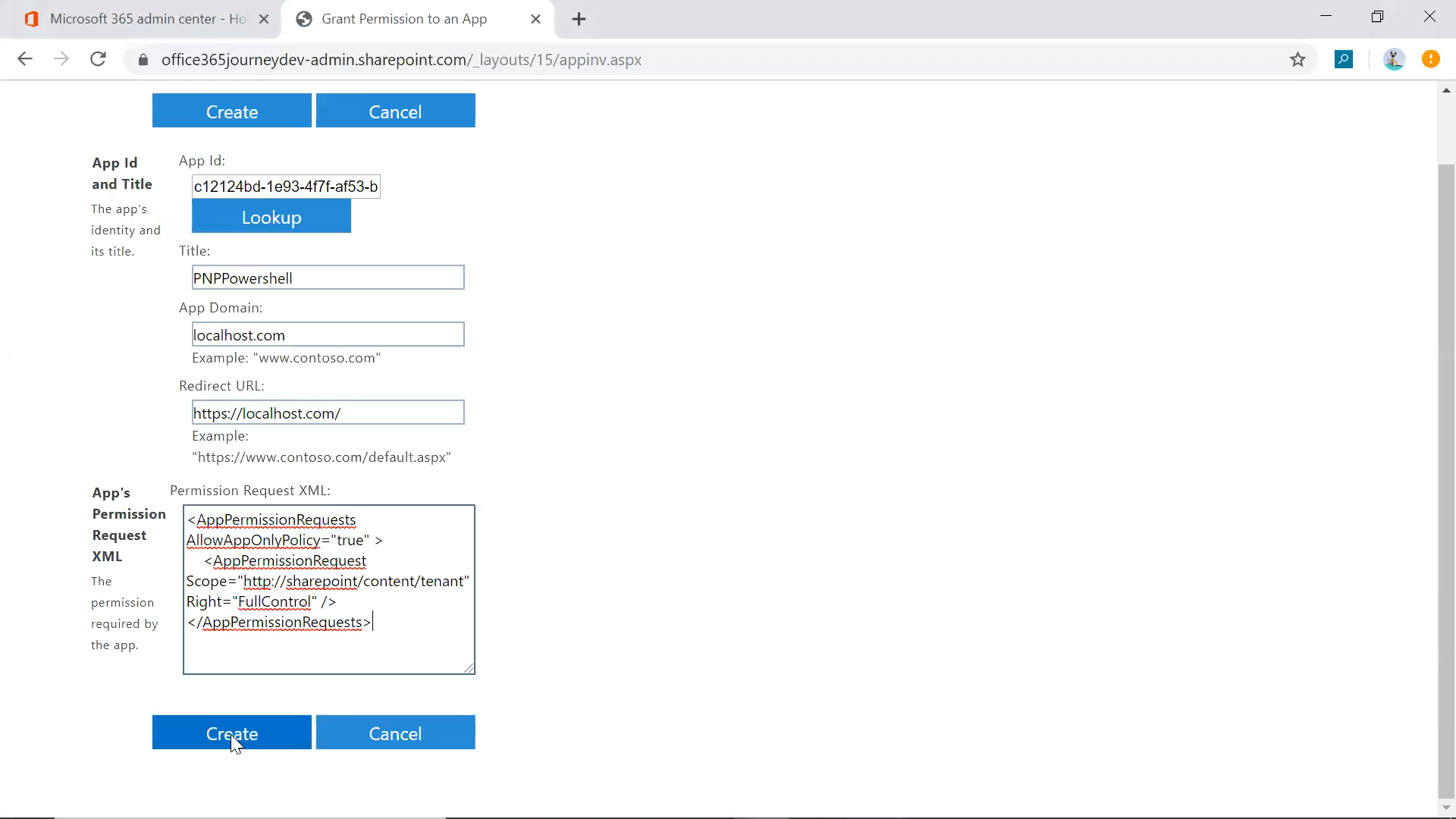 Action Items:
Create a Team site collection.
Complete the app registration for SharePoint.
If you have completed all the action items then congratulations! We will be using all these tools in the live webinar on tomorrow.
Time: Oct 30, 2019 8:00 PM Mumbai, Kolkata, New Delhi
Add details to outlook Calendar
If you get stuck with any of the above action items, please leave a comment below..